edit: Technical issues with photobucket have been fixed!
Greetings folks! It's October, which means I am
so
swamped with school right now. Regretting how little time I have to work on my own projects, but having a blast working on so many shows at school. The 2 shows I have been working on for the past month have just opened this past week, so I will be getting a short reprieve before diving back into the fray.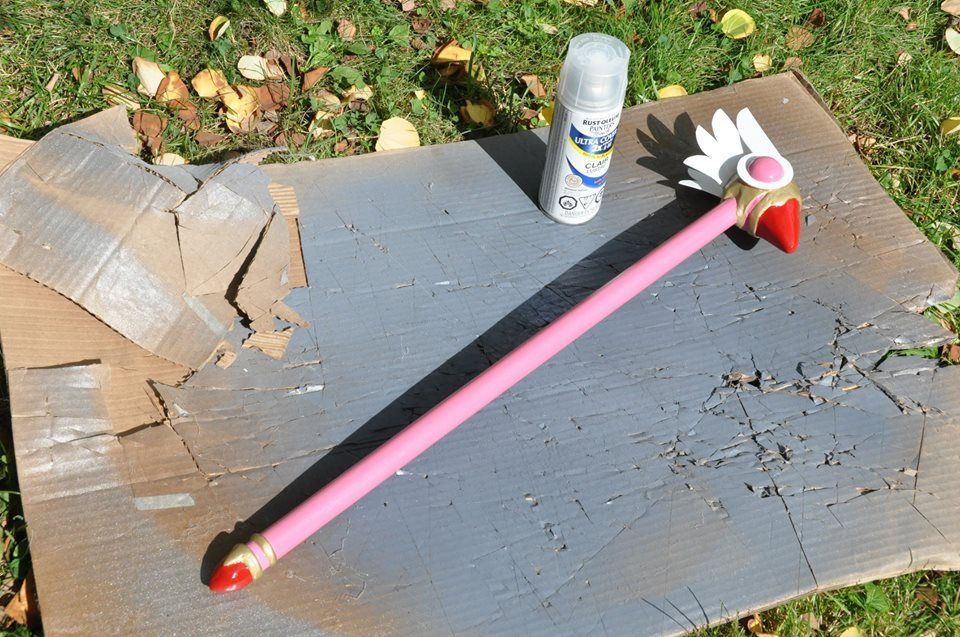 Fortunately, this past month I finally finished repainting my Clow Wand, so we have many posts on both Sakura costumes coming up in the near future. Believe me when I say getting this done was a struggle, as I have had so little time at home coinciding with any form of decent weather for spray painting... It's been unseasonably terrible out. Now I just need to find a window of decent weather to do a photoshoot... Toph is coming along too, with any luck I will be photoshoot ready by reading week...
Still haven't decided what I should wear for Halloween, it always depends on the weather. But perhaps I can take out one of my costumes that glows to hand out candy. (Thinking either
Crow Soldier
or
Nickel
...) Provided it isn't raining. Because getting electrocuted would kind of ruin my evening.
Finished my first set design model for one of my classes. Yes, it is a marionette hand busting through a wall. Not for a specific play, but designed instead to represent an abstract notion. The word I chose was Power, but I think it also works for Danger. I will probably do a full post on my set designs at the end of term when I finish my second model.
Still haven't fixed the image rotation issues on the old posts... I'll get around to it. Eventually.
Buckling down for a busy term!