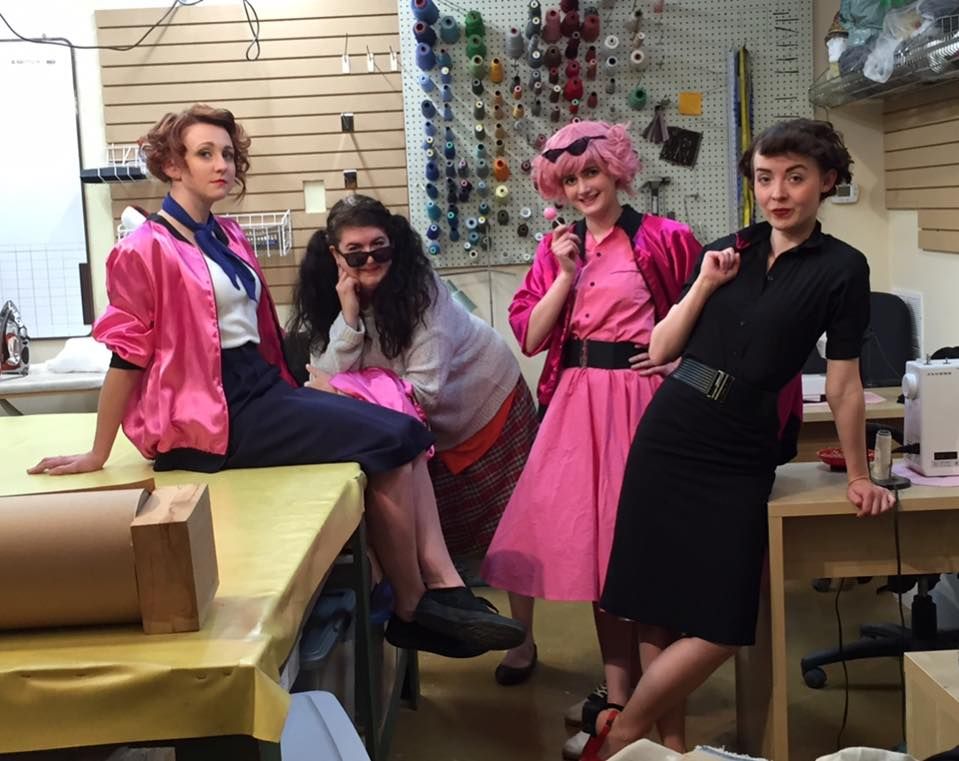 It's been a while! I'm being kept very busy with work, and have been neglecting writing more posts. Between my full time job and weekly dress up challenge, it feels like I'm running a marathon. We're about 2 weeks to opening, so it will only get crazier.
I will do a more in-depth post on my dress-up challenges, but for now you can enjoy the group of us dressed as the Pink Ladies from Grease! The challenge is to make a costume to fit the theme using only things you have or can find at Dollarama or the local thrift store. 6 weeks done, only 2 left to go... I don't think I've ever been to the thrift store so much in my entire life.
I got my photos from the photo shoot of my Presea costume I did with
Elemental Photography
back in April. They look fabulous and I am super happy! :) I'm excited to finish posting about that costume--it's only been like 3 years...
Making leaps and bounds in my progress on Leia! I'm in good shape to have it ready for Otakuthon. Wig arrived this week, so I can finally get started on that part as well.